Meet our team
Thomas
Engineering leader, Germany
---
"When it comes to software development it's important to deliver software not just in time, but also in excellent quality"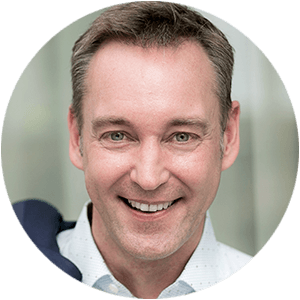 What does a typical day look like for you?
As a Senior Director of Engineering, based in Munich/Grasbrunn, I mostly work out of the Grasbrunn office and work closely together with my team onsite and virtually (phone or video conferencing) with the worldwide team located in Germany, Russia, India and the US.

I usually work on product deliverables (features and functions for various customer solutions) in the Capture business domain. This spans from technical discussions (architecture and research) to project timelines. I also take care of customer feedback and customer escalations to improve our products every day.
Why did you join OpenText?
I joined OpenText through an acquisition. The company was called IXOS and got acquired by OpenText in 2004. The reason for selecting the company back then, was a technical one, which is still true today. Being able to develop product software that is used by so many different customers around the world is something that still excites me every day.
What do you enjoy most about your job?
There are so many things but I would say despite leading a worldwide team and having management responsibilities it's really a pleasure to be able to stay close to technical topics. I work with the team on new and leading-edge technologies, like artificial intelligence, machine learning, deep learning and Neuronal Networks (e.g. Masked R-CNN), and leveraging these to help our customers to do their job better.
Why did you decide to work in Engineering?
I'm still a true developer at heart. Developing software was and still is something that I love to do. Gabe Newell, co -founder of the video game development and digital distribution company Valve, sums up perfectly the reason I chose R&D/Engineering: "The programmers of tomorrow are the wizards of the future. You're going to look like you have magic powers compared to everybody else"
How would you describe the OpenText culture?
The German culture is very driven by a deep passion for quality and efficiency. When it comes to software development, it's important to deliver software not just in time, but also in excellent quality. In order to achieve this, you need to have an intrinsic motivation to deliver on solid quality, like having a stable software solution, but also a software architecture that is able to adapt to changing environments and business models, like cloud, which is able to be maintained in a sustainable way.
What do you like to do outside of work?
I'm an active person who likes sports activities, like running, alpine skiing and hiking. Being based in Munich, which is close to the Alps, is just a perfect fit to spend time outside and enjoy the nature. Besides sports I also enjoy good cuisine, especially when cooking together with friends and family.