Meet our team
Maddy
Senior Account Executive, Sydney
---
"OpenText is a global company with a customer base of the World's largest organisations. I have a great opportunity to build my own success"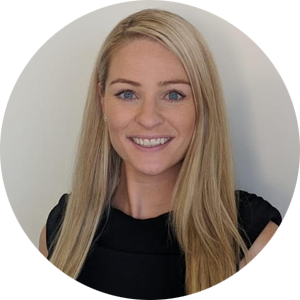 What does a typical day look like for you?
Most of my days are spent meeting and speaking with my customers, understanding their challenges and how we can help.


Why did you join OpenText?
OpenText is a great global company in a relevant and important industry, with a customer base of the World's largest organisations. There is immense opportunity for growth.
What do you enjoy most about your job?
Working with customers, building relationships and helping to be a fundamental business partner in solving their challenges.


Why did you decide to work in Sales?
Working in the sales team gives me the opportunity to work with customers day in day out. It also enables me to manage my own time and success.
How would you describe the OpenText culture in Australia?
OpenText Sydney has a great culture both within individual teams and across departments.


What do you like to do in your spare time?
I love to travel and recently just visited Japan. I also love skiing, playing golf and cooking.