Meet our team
Cacio
OpenText Globetrotter
---
From Brazil to Ireland, Canada, Italy and Germany, Cacio has had an exciting journey with OpenText. Cacio describes his experience to date: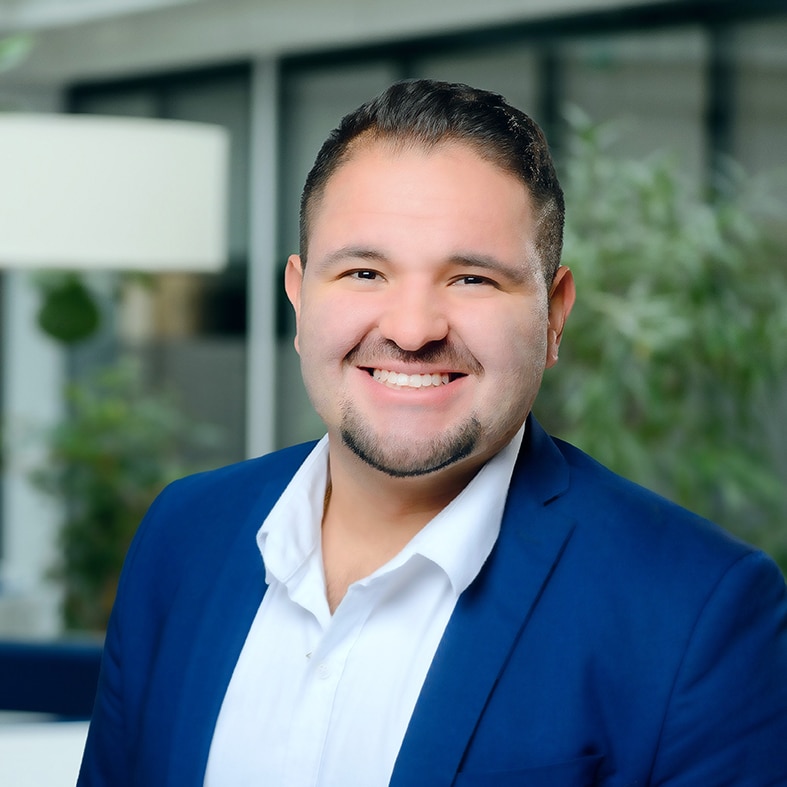 My great story with Opentext started in 2013 when I joined the team in Brazil:
I was the first SAP Professional Services Consultant in South America for Vendor Invoice Management (VIM). I was enthusiastic to have the opportunity to build OpenText's presence in the South American SAP market through my work.

During this time, one of my most memorable moments was at a client construction site for a hydroelectric dam in the middle of the jungle – now that was a life experience! That work led to a more senior position and receiving an OpenText Excellence Award.

While I really enjoyed my two years in this role, I had a life goal to fulfil. Before I joined OpenText in Brazil, I studied in Ireland while working remotely. From my years of study there, I had a strong desire to return to Ireland to live and gain global career experience.

In 2015, while I was on holidays in Ireland, we moved to a bigger office in Cork. I was invited to attend the new office inauguration party. At this event, I was offered a position in Cork as a level three Technical Support Analyst. This was the chance to help me realize my dreams!
So, off I went to Cork to begin a new adventure…
As part of the Cork team, my typical day changed from my role in Brazil. I was still supporting customer implementations of OpenText solutions for SAP, but I also supported products beyond Vendor Invoice Management.

In Cork, our customers and the other staff around me were a bit more diverse – they come from all over the world. The Cork office is really unique in this way: it is a place where we not only value diversity but where we also see it as something that makes us stronger. The Cork team comes from twelve different countries!

During breaks, I had a great time with my colleagues, enjoying good conversation, playing pool or PlayStation 4 in the games room and drinking coffee (my favourite). We also had many social events to look forward to after work – some that were organized by the company and others that we planned informally.
And then, a new exciting chapter began:
After two and a half years in Cork, it was time to fulfil another life dream: to have my Italian citizenship by Juris Sanguinis recognized!! As part of this process, I went to live in Rome for over 6 months. This was a special time in my life because having OpenText by my side, I could join our team in Italy and spend an amazing time in the "capital of the world". Today, I am proud to hold double citizenship as an Italo-Brasiliano, honouring the country where I was born and the country where my family are from.
But the journey never stops:
During my stay in Rome, I was promoted to a new role as Lead Product Manager responsible for VIM and was asked to relocate to OpenText's European Headquarters in Munich, Germany.

What an incredible fresh start: new position, new country, new language. I was very lucky to have the support of the OpenText internal mobility team as they helped me to find a new apartment. I also received language training from the company, all of which helped make my integration into a new culture happen very smoothly. I also received such a lovely welcome and much support from my new colleagues in Germany.

Today, I love being a Product Manager, my workdays go from driving the roadmap and innovations to presenting the product for hundreds to thousands of people in the OpenText and SAP conferences (what makes me excited 😊).

Not to mention the new hobbies and company social activities: in the wintertime for example, we all go together to enjoy a Skiing Day with a traditional evening dinner and in the summer, to the famous Bavarian beer-gardens to some relaxing time as a team.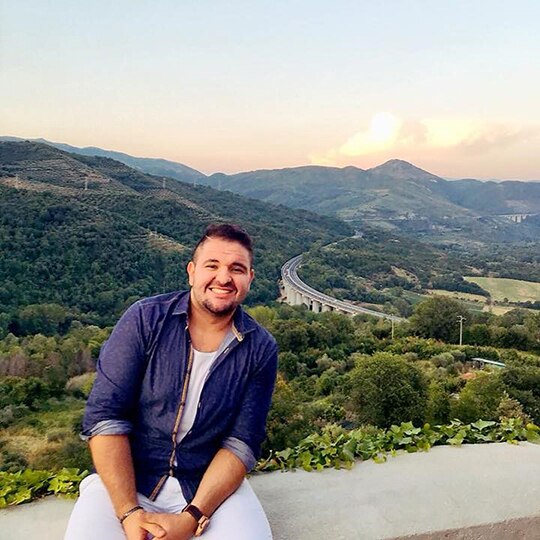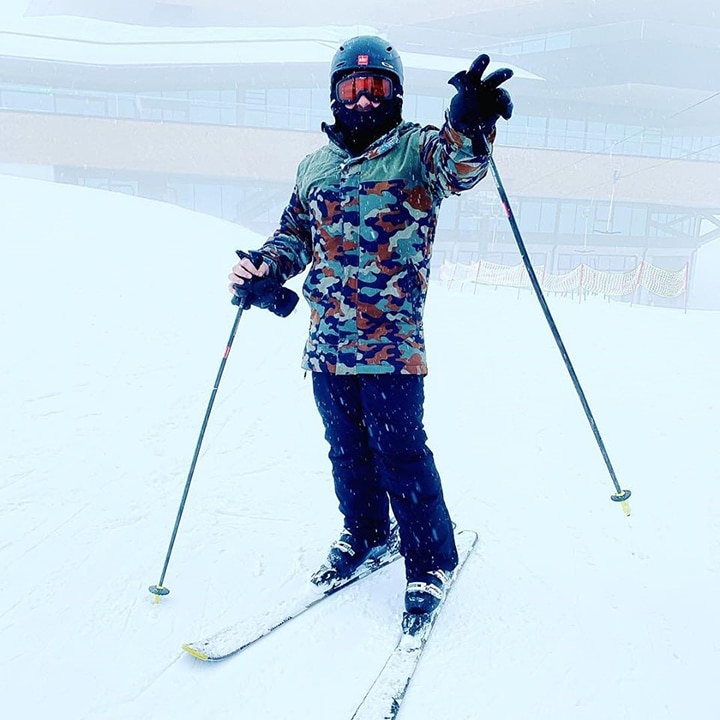 Another great moment in my life happened when I was selected as an OpenText Gold Ticket Delegate.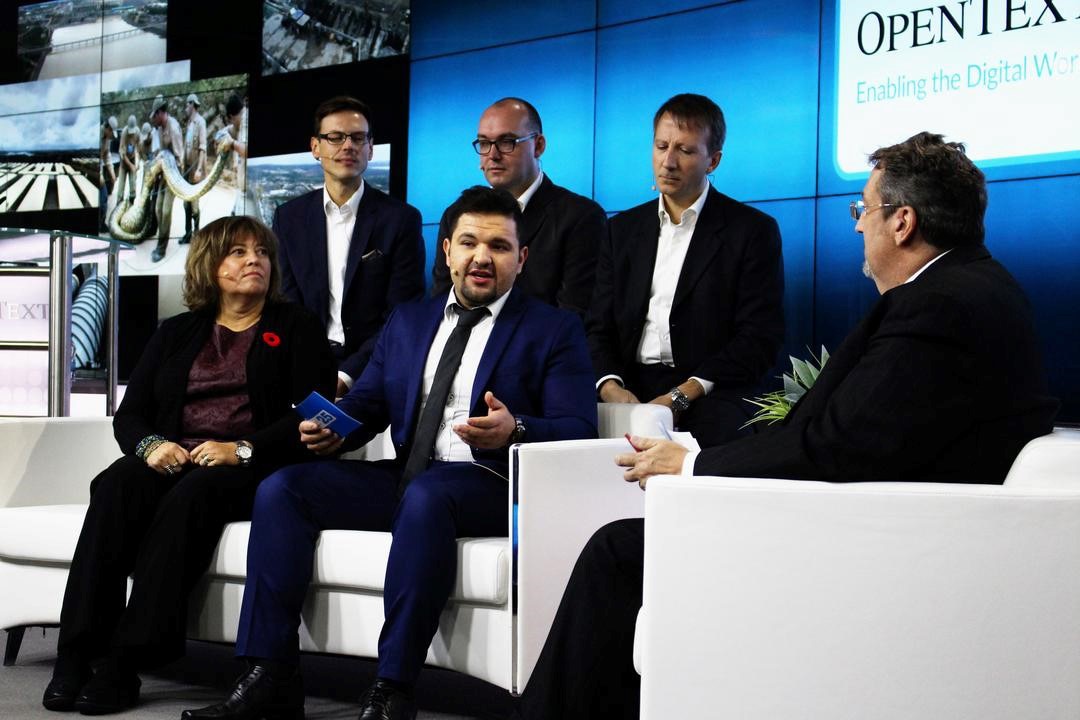 As a delegate I travelled to the OpenText headquarters in Waterloo, Canada to celebrate the company's 25th anniversary on stage with our CEO and CTO Mark Barrenechea. This was a really special week where I was treated like a superstar: limousines, dinner with top Canadian chefs,and a VIP basketball match at the Air Canada Centre in Toronto.

OpenText really has given me the chance to experience remarkable things. All in all, it's been a great ride to date – and I can't wait to see where I grow next with this incredible company!