Meet our team
Dhanil
Technical Support, Canada
---
The environment is multi-cultural, friendly and values work-life balance. The management team sets you up for success. "Feel free to ask for help" is not just a statement here but we mean it."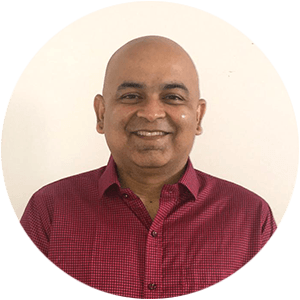 A day in the life
Each day at OpenText brings a new challenge and an opportunity to learn. A typical day involves providing on-call support to customers, assisting them with troubleshooting, resolving technical issues, prioritizing cases to work on and monitoring new tickets that are assigned. I also enjoy guiding my colleagues and reviewing their tickets to ensure each issue is well scoped. I truly value the opportunity to collaborate closely with other teams such as Engineering and Product Management.


Why did you join?
Even before I joined the organization, I was aware that OpenText is a growth driven software company and a market leader in Enterprise Information Management software. Working with OpenText means working with top companies around the world and ample opportunities for personal and professional growth.
What do you like best?
The ability to explore, understand and support a variety of different products is what excites me about my role. It gives me great satisfaction to work directly with customers and provide them with meaningful solutions. There is never a dull moment at OpenText.


Why did you decide to work in Technical Support?
I was referred to OpenText and was hired in 2014. I began my OpenText career as a Technical Analyst. It was a great opportunity to enhance my skillset while contributing to the team's overall success. Today I am a Lead Technical Support Specialist.
How would you describe the OpenText culture in Canada?
The environment is multi-cultural, friendly, and values work-life balance. The management team sets you up for success. "Feel free to ask for help" is not just a statement here but we mean it. The company does a lot of fun activities throughout the year like community development programs, food donations, blood donation camps, and the annual Oktoberfest event.


Is there any advice you would give to someone applying to a role at OpenText?
If you can work smart and like the challenge of working with different products, don't hesitate to apply. You can achieve great success at OpenText.
What do you like to do outside of work?
I like to explore new places, hiking, biking and keep fit by working out at gym.